Reggie Ho is a great student athlete role model. What sport he played isn't as important as what he brought to the game and to his studies. A tireless work ethic combined with perseverance allowed him to achieve two of his dreams: playing for Notre Dame and becoming a surgeon.
Ho was featured in a vignette on MSG and was discussing how, while attending Notre Dame, he decided that he needed to do more than just go to school. He really loved watching football, so he decided he was going to try out for Notre Dame's football team.
Now, Notre Dame's football program is held in high regard (unless you hate it, since it's one of those teams that you either love or hate). It's not the type of team that you can just walk on and get a spot.
In this segment, viewers will be introduced to the story of Reggie Ho. A 5'5″, 135 lb football kicker, Ho went to Notre Dame to study but then recognized that he always wanted to be known for being a well rounded person, not just a study geek. He decided to walk on to the Notre Dame football team.
1:52 Background and grades
3:02 Ho doesn't make the team and decides he needs more practice — you've got to see where he decides to practice!
3:25 Discusses his use of physics to become a better kicker
You've got to watch this!
CAMP WHERE REGGIE HO PLAYED! NOTRE DAME FOOTBALL CAMPS: CAMP LIKE A CHAMP!
If your child's interested in football and playing for the Fighting Irish (Notre Dame's nickname), then these football camps can help get him (or her!) in the best shape for try outs…..no calculus necessary (see video time).
2018 NOTRE DAME YOUTH CAMPS
June 11 – June 13 (Monday – Wednesday)
Grades 2 – 6
Cost: $139.50 by 12/12, $155 after
DEVELOPMENTAL CAMP
June 14 – 16 (Thursday – Saturday) at the Football Facilities
Boys, Grades 6 – 9
Cost: Boarders $315 (paid in full) or $333 (2 payments)
Cost: Non Boarders: $247.50 (full) or $265.20 (2 payments)
HIGH SCHOOL POSITION CAMP
June 17 – June 20 (Sunday – Wednesday) at the Football Facilities
Boys, Grades 9 – 12
Cost: Boarder, $405 (full) or $423 (2 payments)
Cost: Non Boarders: $315
REGISTER/More Info about University Notre Dame Football Camps CLICK HERE
THOSE DATES DON'T WORK? TRY THESE
If the Notre Dame dates don't work for your child (and let's face it since most of the people reading this are on Long Island, then they probably won't, since our school calendar ends later), then below are some terrific football camps for your child to learn the fundamentals or practice with champions.
SLEEPAWAY FOOTBALL CAMPS
The Sports Academy at Brookwood Camps
If your kid'sinterested in football and wants to learn the fundamentals or how to elevate his (or her) game, then this is the place. The Sports Academy brings in professional athletes and coaches so your kids receive world-class instruction in a warm environment. The camp prides itself on offering top-notch instruction throughout the entire summer, and offers 3 ultra-specialized weeks for kids that want even more. We know kids that have gone through this program and transformed their game.
July 1 – 7: Football with Jay Fiedler and NFL guests, Speed & Conditioning with Brian Martin (NFL Combine Prep Guru) and guests
July 8 – 14: Football with Scott Brunner (NY Giants) and NFL guests, Strength, Speed & Conditioning with Brian Martin (NFL Combine Prep Guru) and guests
July 15 – 21: Sports Broadcasting with Barry Neuberger (Columbia U.) & Nationally known broadcasting guests
For more info or to register, CLICK HERE 
DAY FOOTBALL CAMPS
Pro Sports Experiences Football Camps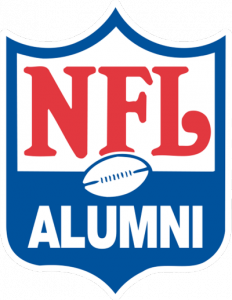 Know another football camp that will help your kids become the best they can be? Let us know!